Man… do I ever have a backlog of stuff to share! I have been really busy with design projects lately, so the links that I have been intending to post here at Bicycle Design have been stacking up. I can't get to everything today, but I do want to quickly mention a few interesting designs before I fly to China tomorrow for my last product development trip of the year.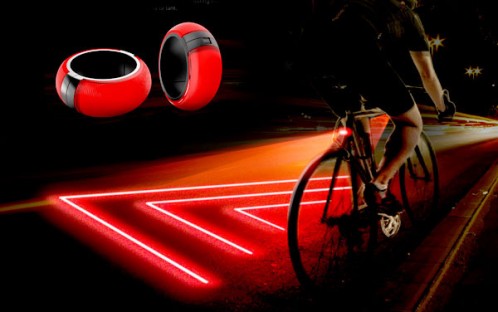 Similar to the LightLane virtual bike lane concept, 'Bike Zone' by designers Frank Guo, Hung Wang, and Stuart Morrow projects LED light onto the pavement around a cyclist. Unlike LightLane though, this concept has a turn signal component that can flash next to a rider who is changing lanes or making a turn. See additional renderings and read more at YankoDesign.

Many cyclists like to listen to music while riding, but using ear buds (or similar headphones) can create a safety hazard by blocking traffic noise. There are bike specific speaker systems on the market that you can buy, but designer Noel Gauthier has come up with a simple and inexpensive solution. His Bipo design consists of a pair of machined aluminum clips, and a silicone band which can be used to affix Apple earphones to almost any vented helmet. You can see a video, and read more about it on his Kickstarter page.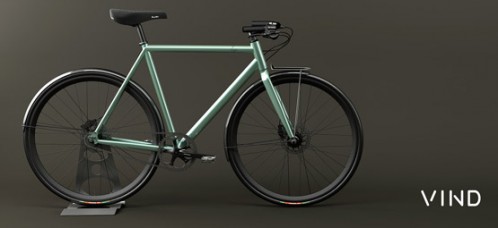 Thomas Larsen Røed recently completed a student design project for Vind bicycles from Norway. The project focused mainly on product design, but also branding, system, and interaction design.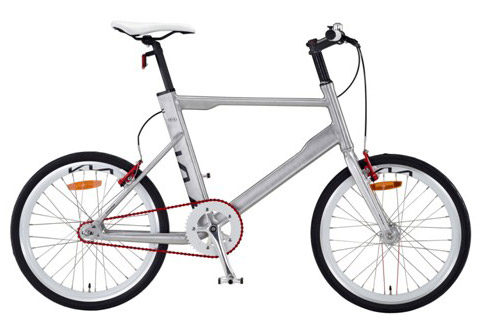 The KVelo from car manufacturer (and former bicycle manufacturer) Kia is a mini-velo designed by Peter Schreyer.  These are available now in Korea, and are priced at approximately US$1,500 for the CITY and US$1,100 for the SPEED.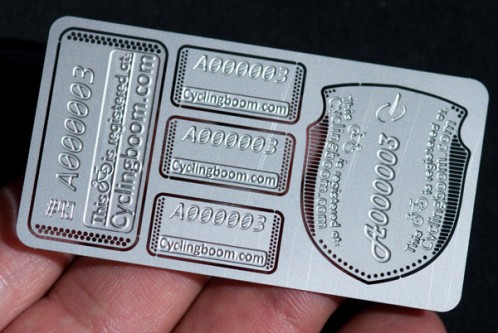 I posted some time ago about Mohsen Saleh's rear wheel steering recumbent design. Recently, he founded Cyclingboom, a "community of cycling enthusiasts, bike commuters, serious cyclists, bicycle designers, photographers, and bike builders" with the aim to "promote cycling around the world and to foster sustainable mobility." They have a few different projects in the works right now (including an interesting P2P Bike sharing idea), but a major focus is the theft deterrent system that they are currently raising funds for on Indiegogo. This video explains the basic idea behind the initiative, and you can read more about Cyclingboom's theft deterrence plan on the website. You can leave a comment here with any questions or suggestions about the system, as Mohsen and the others involved are anxious to hear feedback from potential users of the system.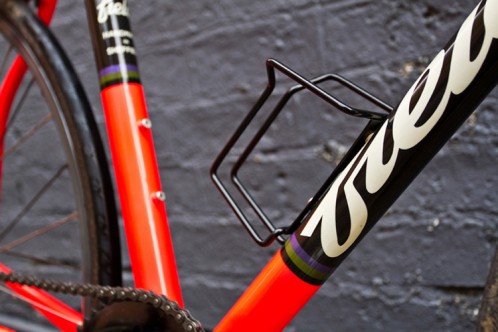 Finally, I'll mention Carton Cage, a square bicycle bottle cage by Sheffield based design duo Click Industrial Design. In addition to holding standard water bottles, this cage is designed to hold a 1 liter carton of juice…perfect for commuters who want to pick up a drink on the way. I'm not sure if the sizing is right for the Square Clean Bottle, but it certainly looks like that might be on option as well.