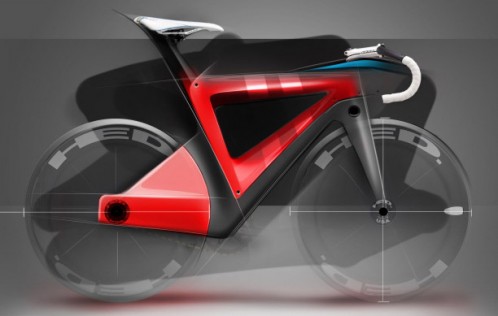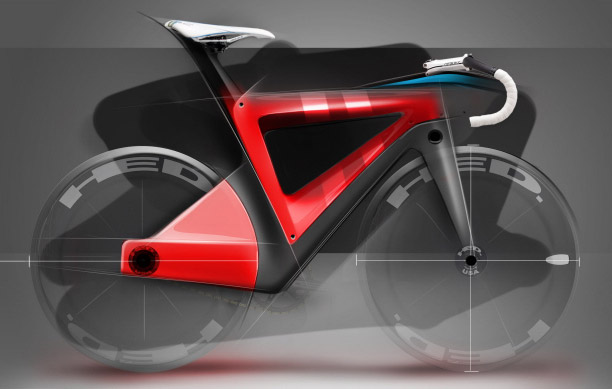 I have noticed quite a few bike related posts on design blogs lately. A recent Core 77 post featured a couple of track bike sketches by Andrew McMillan, which they mentioned would be perfect for the CGI animated "future velodrome" from the London Olympic Games.
Also at Core, check out the recent post about digitally fabricated titanium dropouts that resulted from collaboration between the European Aeronautic Defense and Space (EADS) and Charge Bikes. The parts were created from a 3d CAD file using direct metal laser sintering, and you can see a video of the process here. This is not the first EADS project involving bikes. You may remember the 3d printed Airbike which circulated around the web last spring.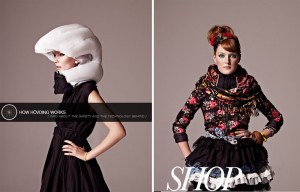 Along with many other design blogs, I briefly mentioned the Hövding invisible helmet concept back in 2010. Now that invisible helmet is available to purchase for around $600, and the concept is blowing up on design blogs once again thanks to this video by the designers Anna Haupt and Terese Alstin (directed by Fredrik Gertten). I still like the product idea, but it is not exactly one that I would like to test out.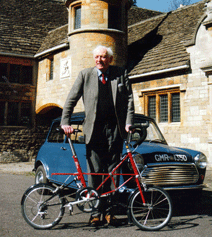 I have mentioned Core 77 several times today already, but this post which featured a video called "Moulton Bicycle Company – Made in England" is my favorite. I am definitely a fan of the work of Dr Alex Moulton, and his company which is celebrating its 50th anniversary this year.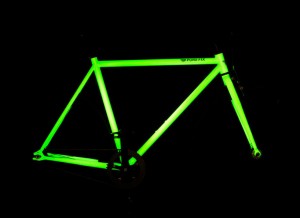 Finally, I'll mention the Pure Fix Cyles Kilo Glow series frame, which as the name implies features glow in the dark paint (which is solar activated). As I mentioned in a post several years ago, I really like the idea of a luminescent bike frame (though this one is exactly self luminous). I haven't heard much about the older glow in the dark bikes from Puma and Biomega lately though. Those bikes weren't really priced for mass acceptance, but perhaps this latest "glowing" bike from Pure Fix will gain more popular appeal. It's still an idea that I would like to see catch on.