Today marks the last day of Eurobike 2012, and I haven't been following the show as much as I would have liked. For more in-depth coverage check out Bike Biz, Bike Rumor, VeloNews, Road Bike Action, and Bike Radar (just to name a few).  What I would like to share today are a few products from the show that you may not have seen elsewhere, so let's get right to it.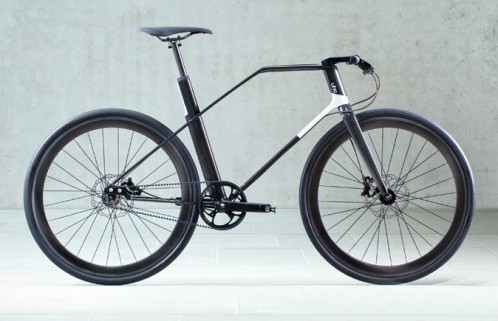 The Coren concept bike, made by UBC, debuted this week at the show.  The carbon fiber bike features a Gates Carbon belt drivetrain, and comes as a disc brake equipped single speed, a brakeless fixie, and will soon be available as a pedelec option. The bike's designer, Christian Zanzotti, sought out to create a bike that was "freed from all constraints of construction and marketing" and he worked with engineer Marco Noack to make the concept a reality. Find out more about the Coren on the website as well as UBC's Facebook page.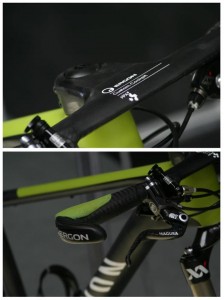 I have mentioned Rafael Hoffleit's bikes on the blog a few times before.  His latest project has been a collaboration with ERGON to design, develop, and build a fully integrated cockpit with and for ERGON sponsored racer Irina Kalentieva. After Irina's 4th place finish at the London Olympic Games with this new cockpit design, it is on display in Friedrichshafen. Rafael explains a bit about the design concept and the development:
"It is a fully integrated cockpit, inclusive shifter, brake lever and lockout mountings. Through a thin wing profile, the base bar gets a comfortable feeling. The completely new developed handgrip now incorporates the well-known ERGON flex for the heel of the hand into a lightweight carbon structure.

Furthermore the stem area design was developed to get a very clean look compared to the oversized stearing tubes of MTBs. In giving the rider the possibility to get the deepest position as possible the hammerhead shark design was born … (we gave it this nickname during the design process)."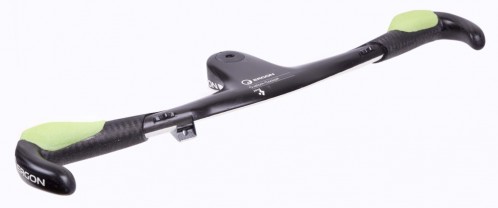 Look for more images of the carbon one piece cockpit on both the Rafael and ERGON Facebook pages.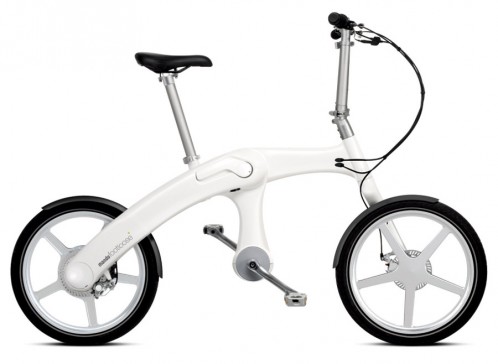 Finally, I want to briefly mention the chainless Mando Footloose bike designed by Mark Sanders. Mando is a Korean automotive company, and as has been the case with many other companies in that industry, it is encouraging to see them embracing the bicycle as an alternative form of transportation. I have more information about this bike that I will share next week, so consider this mention a teaser.  Stay tuned!