Okay, it is time for another Friday catch-up post to quickly share a few links that I recently bookmarked, but haven't had the chance to mention yet.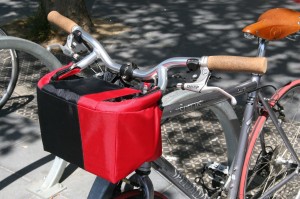 Chris Luomanen's Barbasket is an interesting concept.  It is a handlebar with a soft basket that attaches to the integrated frames.  The project is on Kickstarter now, so check there to learn more about it.
Gizmag posted about a unique "BMX bike based" tandem not long ago.  The short wheelbase means that the adult rider in the rear would have to pedal with knees out, but it does look like a fun little bike to try.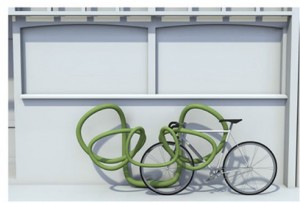 I mentioned the bike parking design competition in Puerto Rico in a recent post, and Paul Dunlop wrote to tell me of a similar competition in Christchurch, New Zealand.  Treehugger recently pointed out another interesting bike rack design competition, this one sponsored by a private club in London.  Keeping will the public art/bike parking theme, I can't go without mentioning the giant comb rack that Knowhow Shop LA recently built for the city of Roanoke, Virginia.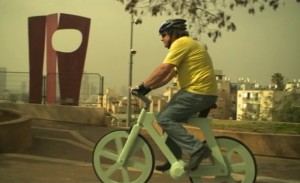 Izhar Gafni 's handbuilt cardboard bicycle, which cost about $10 to make, has been getting a lot of attention on the web lately. Gafni told Grist that the "idea is like Japanese origami," and claims that the folded cardboard bike can "easily support up to 300 pounds of adult human."  Be sure to watch the video of his process…it is definitely interesting.