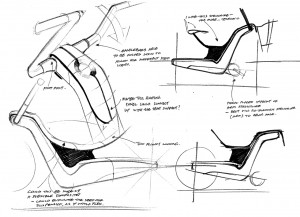 Richard Heath is an industrial design intern in Sydney, Australia.  He is attempting to design an alternative to e-bikes currently on the market and has started a blog to document his development process. He is in the early conceptual sketching stage right now, but it should be fun to follow his blog to see how the design progresses. He is asking for feedback along the way, so check out the blog and let him know what you think.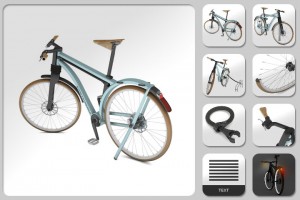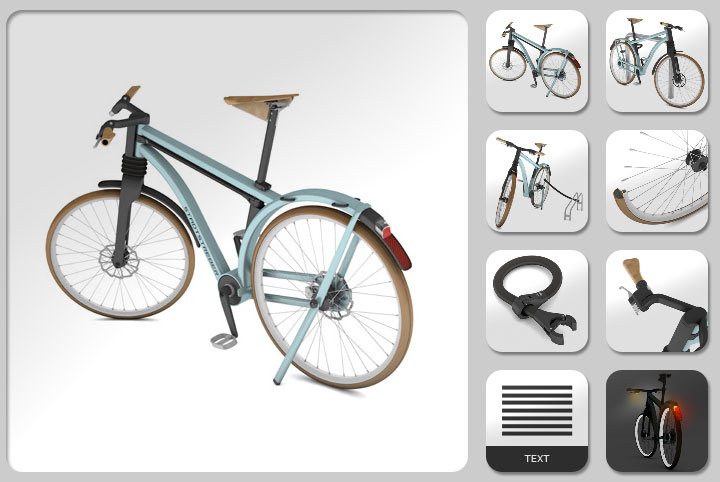 Robert Heim is an industrial designer from Germany who recently designed a commuter bike for his Master of Arts thesis project. He named the bike "Stadtstreber" (which roughly translate to "urban geek"), and his focus for the project was safety and usability. His design features integrated lights and an integrated lock, both of which he briefly explains in his description below:
"STADTSTREBER is a commuter bike concept. It is roadworthy equipped, maintenance-free, and has a simple and sporty appearance. Two headlights are integrated in the shift brake units. At the touch of a button the headlights changes into turn signals. The taillight with reflector and turn signals is integrated in the mudguard. All cables run protected inside the frame and the fork. A gearbox is placed at the bottom bracket. The chain runs protected against mud and water inside the chainstays. The tires have about half the volume of a regular one. They are filled with a sort of foam rubber instead of air, to make flat tires impossible. The two hub dynamos have integrated LEDs to illuminate the rims, which have a reflective coating for a better visibility in the dark. The mudguard on the rear is part of the frame and serves as a carrier. A special cable lock below the top tube protects the bike against thieves. Only one end needs to be opened to close the circle on the bike's seat stays, a bicycle stand or on the lock itself."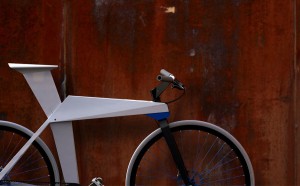 Finally, I want to mention Rollin', a 2009 graduation project by German designer Moritz Menacher. The concept is origami inspired with a frame constructed from folded aluminum sheet metal. Be sure to see the sketches and paper models of the frame on the projects section of Menacher's website. There is a video there that you will want to check out as well.
See more at Yanko Design.