I have been traveling for the past week, and will continue to do so next week, so I am a bit behind on the blog. I have quite a bit of unread email to get to as well, but today I want to quickly pass along a few of links that might interest many of you.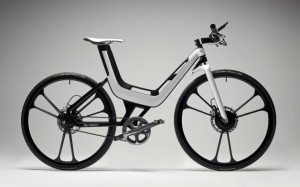 Ford followed the lead of several other automakers by debuting an e-bike concept at the recent Frankfurt Motor Show.  According to AutoBlog Green, the Ford e-bike concept "features an aluminum and carbon fiber frame that weighs in at 5.5 pounds, a carbon fiber Giant SLR stem, Selle Italia SLR XC saddle, Mavic Elipse wheels, Shimano Alfine 11-speed internal gear hub and Shimano Rapidfire shifters." The design is somewhat similar to the Smart e-bike that we saw last year (and more recently at Eurobike a few weeks ago). It will be interesting to see if this was just an attention getter for the show, or if Ford plans to follow Smart's lead and put it into production.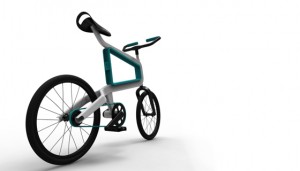 The social product development platform Quirky recently set out to "reinvent the bicycle in 24 hours" with an online brainstorm resulting in this bike by the Quirky design team. Yannig Roth wrote about the project on his blog, and I think his thoughts on the concept and process are pretty interesting.
Rishock is a electric Quadricycle with pedal assistance for daily use. Check out the website for more information and see it in action on vimeo.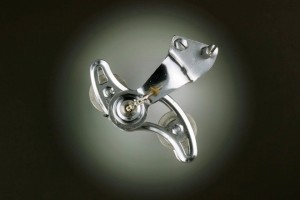 In addition to being a great album, Disraeli Gears is the name of a UK based website that covers the history of the derailleur. A friend sent me the link yesterday, and I couldn't believe that I hadn't seen it before. I could (and will) spend hours looking at the pictures and reading the sometimes funny but always informative descriptions of derailleurs from the past, like the 1950s British made Resilion shown here.
I could keep adding links, but I am out of time. More to come soon when I can find another break from work on this trip.