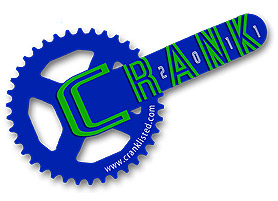 The nominees are now up for the 2011 Crank Listed blog awards. Bicycle Design has been nominated in the 'Lifestyle' category, so scroll down and vote right here if you are a fan of this blog. Voting closes June 1st, and until then you can vote once per day per category.
If any of the blogs that are listed this year are new to you, click through and check them out. They are all very worthy nominees, so whoever wins in each category, it will be well deserved. Thanks to Darryl and the team at Loving the Bike for putting this on. Be sure to check out that site too if you are not already following it.
Now bookmark the CrankListed site, and remember to keep voting. Help spread the word too… every bit helps.
Update: Thanks to all of you who voted.  Bicycle Design was the winner in the Lifestyle Cycling Blog category.