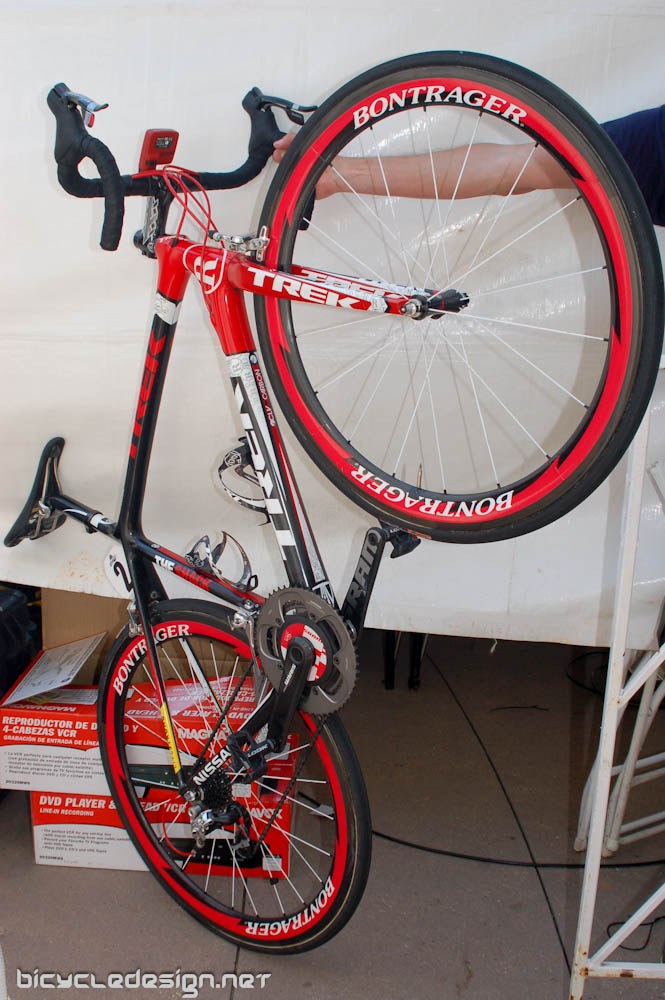 It was a great day of racing here in Greenville, SC for the USA Pro Cycling Championship. Matthew Busche of Team Radio Shack out sprinted local favorite George Hincapie to take the win in an extremely close finish. You can read more about the race here if you are interested, but I just want to stick with my US Pro theme and quickly share a few pictures of the winning bike.
I have a lot of pictures from the road race to sort through and post, so you can look for those in my Flickr stream soon. Until then, you can see my pictures from the time trial on Saturday, as well as an album of pro bikes from the race. For now though, it's time for me to get out and ride…picture reviewing can wait a while.
Update 6/2: I just uploaded a few shots from the road race, and you can see more of my US Pro 2011 pictures in this collection on Flickr.