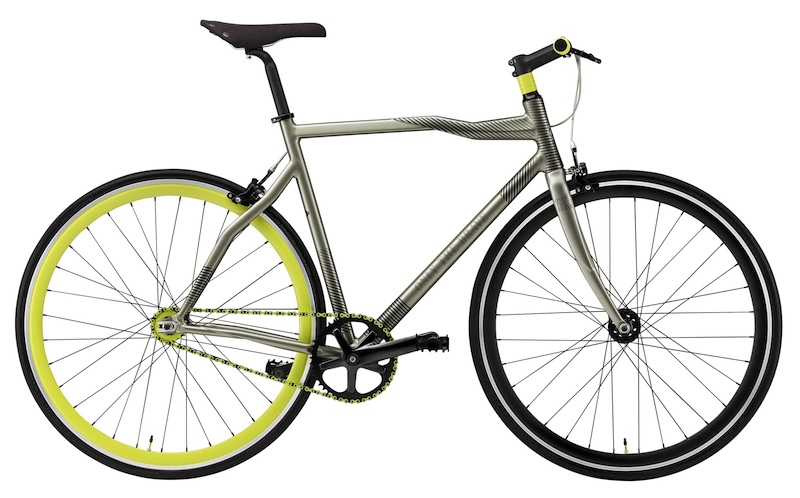 I have mentioned bikes from fashion brands in the past; the GSUS bike and the G-Star Raw Cannondale are the first two that come to mind. This latest fashion company branded bike, "Only the Brave", is collaboration between Diesel and Pinarello and is geared toward the urban singlespeed/fixie crowd. About the collaboration, Fausto Pinarello himself had this to say: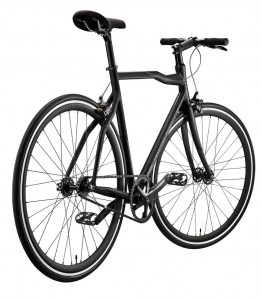 "Pinarello and Diesel together: a perfect joint venture, two Italian brands deeply rooted in the same territory…by bike they are just two hours away!  We are part of two different industries: they make people feel comfortable and we make people feel tired…but we share the typical Italian creativity and the constant desire to astonish and surprise our clients!"
The pre-rollout of this bike recently took place in Japan, at the Cycle Mode fair in Tokyo. "Only the Brave" features a uniquely shaped hydroformed aluminum frame and will sell for 850 euros ($1,200). It will be available in Diesel Green and Matt Black versions, starting this month in select Diesel stores and at Pinarello dealers.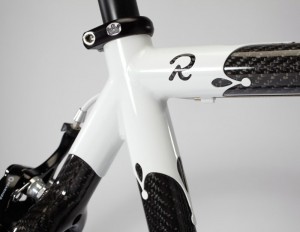 While I am talking about fashion, I'll mention the Rapha bikes that debuted this month. Rapha has partnered with four different framebuilders to offer four distinct models. The bikes are what you might expect from them, but I will say that I love the lugs on the carbon tube Independent Fabrications 'XS'. Read more about all four bikes at Rapha's website.