I am busy working in China this week, so I haven't had the chance to post anything on the blog. I do want to quickly pass a long a couple of interesting things before I get started today though.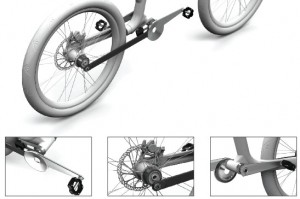 Jukka Kalliomäki is an industrial design graduate student at Lund University in Sweden. His thesis project is pretty interesting…it is a urban bicycle which features a push rod drive train concept with 2:1 ratio. You can see several of Jukka's bicycle designs based on his drive system on his website.
Mr. Jones Watches has released a new limited edition watch that was designed with two time hour record breaker (and bicycle innovator) Graeme Obree. Check out "The Hour" watch here, and see a video interview with Obree here.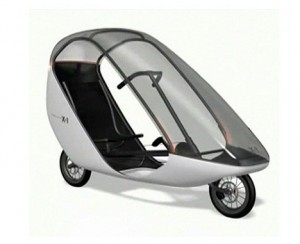 Finally, I want to mention the Sinclair X1 semi enclosed electric recumbent, which will sell for £595 (under 1,000 dollars). Though pedaling doesn't seem to be the primary source of power (it has a 190 watt MCR pancake motor), it does have pedal assist (much better than all of the "electric bicycles" I have seen in China this week with no pedals at all). At the price point, the X1 seems like a great urban transportation solution for a lot of people. I would certainly like to try one out. Read more and watch the video at Autoblog Green and TreeHugger.