If you have checking out the tech sections of the various cycling sites lately, you have probably noticed the SRAM Red rear derailleurs with carbon fiber cages developed by Wolfgang Berner. Rafael Hoffleit, whose bikes I have mentioned on the blog a couple times before, points out that he is handcrafting the small carbon pieces for those rear derailleurs. He mentions that though it is a very small part, he is a bit proud:
"Now I see the absolute elite of our sport cornering around with a small piece that starts in my hands – very nice."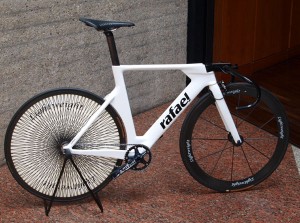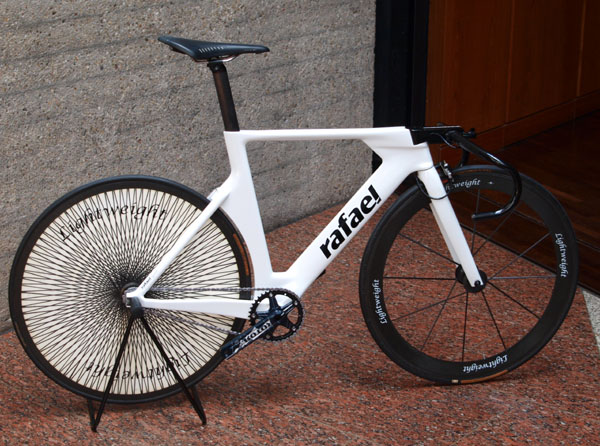 Rafael also recently received recognition for the Heidelberg singlespeed, which was selected as a BrandNewAward finalist. That bike, along with others from Rafael, will be on display at the Bike Expo in Munich from July 22nd to 25th. In addition to the urban oriented singlespeed Heildelberg, Rafael also has a new track bike based on his r-011 time trial bike. The "Spyder" (pictured here) looks very nice. As with his time trial bikes, I like the integration of a fairly standard stem into the frame. Nice details all around.